Advertise & Market Effectively
Using Paid Advertising Methods to Advertise and Market your Website
T
ips to help you effectively advertise and market your website.
written by Kim T. Gordon, summarized by Candee Gulick
Suppose you threw a party and no one showed up?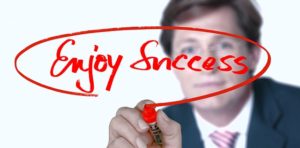 If you create a website but don't advertise it, you'll have the same result. Even the best website is a "passive" marketing tool.  Read on to find out how you can effectively advertise and market your website, increasing visits and sales.
To help prospects find it, you must continually prompt them to type in your address or click your links. And that makes advertising an indispensable component of online success for many small and medium-size businesses.
Here are four proven ways to use advertising to bring traffic to your site:
Advertise on Websites Relevant to Your Business:
The first step to effectively advertise and market your website is to choose the best sites on which to advertise for your online ad campaign. They should attract your target audience, no matter how general or niche specific. And they must offer an appropriate advertising environment, so your message will be right at home.
Let's say, for example, your website sells puzzles for children ages 2 through 10 and you want to target their parents. While many sites frequented by adults with children might represent cost-efficient buys, your best bet would be to advertise on sites with relevant information for parents in order to reach your prospects when they're in the right frame of mind to consider your offer.
When it comes to buying space, large ads perform better than small ones. Skyscrapers (which run vertically on the page) and big box units are more visible and offer sufficient space to present a compelling message. And you should negotiate for placement near the top of the page, since readers may not scroll down far enough to see ads at the bottom.
For our example, puzzles can be effectively marketed to educational website visitors. You might choose two or three websites and fine-tune your buy so just visitors with .edu domains would see your ads up to 6 times during peak business hours, and only within specific text pages.
2. Reach Newsletter Subscribers:
By placing your ads in online newsletters and e-mail alerts you can deliver your message to highly qualified prospects within appropriate content. Advertising in subscriber newsletters implies credibility and, best of all, it's often extremely affordable.
For example, a website owner targeting small businesses online could advertise for a week in the e-mail alerts sent by the Business Journals to any or all of their 42 markets for as low as $75 per thousand.
3. Use Pay-Per-Click Advertising:
Want to know what's fueling the explosive growth in Internet advertising? It's pay-per-click advertising, the ads you see to the right and over top of your Google search results. Pay-per-click is a great way to effectively advertise and market your website.  Since 83 percent of people online perform searches for answers to specific questions, these ads are target-specific and have been generating billions of dollars in sales.
With pay-per-click advertising, you can choose keywords or keyword combinations and pay an amount (from approximately 35-cents to much higher) each time someone clicks your ad on the search results page.
In fact, a Dieringer Research Group study identified 23 million Americans as "hyper-shoppers." These are consumers who spend at least $500 directly online, as well as off-line, after first seeking online information.
So it's easy to see why pay-per-click online advertising is still an advertising segment used today. Pay-per-click provides a quick way to get in front of prospects at precisely the right moment – just when they're looking for exactly what you offer.
4. Make Cross-Promotion Memorable:
For a well-rounded marketing campaign, it's essential to integrate your online advertising with your off-line efforts, including print or broadcast advertising, direct marketing, and public relations. Effective advertisement and marketing happens off-line and on-line.
The challenge is to help prospects remember your domain name after hearing or seeing it for only a few seconds.
We all know that registering a domain name in various forms (such as .com, .net and .biz) protects your online identity, but have you thought to register all the names or phrases your target audience might use when trying to find you on the Web? Or how about registering a domain name that reflects what you're selling?
"Domain parking" lets you point multiple domain names to your website, so you can market with the name your target audience will remember best.
For example, a dog training company named Jones & Associates Training Inc. might choose GoodDog.com as its primary domain name to use in print and online advertising, then register all forms of both names "Good Dog" and "Jones & Associates Training" and point them to its GoodDog.com.
It's just one more way to build traffic and sales over time.
CeJay Associates has been helping small business with their Internet presence since 1999. We know you don't have a huge budget, large staff or lots of free hours to put into your website... We DO know what it takes to put together the right information about your business and we can do it within an affordable budget that fits your needs!
Let us build a website for your business so you can continue to do what you do best: operate your business!